High-quality data with Wakoopa: Create effective online campaigns
Imagine you want to buy a car. First, you decide to visit the manufacturer's website for information on the models that interest you. Then, you go to the authorized dealer's website to check prices and inventory availability and see if there are any current promotions. In this scenario, what high-quality data could the car brand analyze to learn about your buying patterns and create effective touchpoints that lead to a transaction?
This is a simple example of a situation in which behavioral data is a great tool to study a user's behavior and develop tactics accordingly.
Usually, the most common use cases for this type of data include increasing sales, improving the customer experience, and generally detecting opportunities. The data collected can be transformed into high-quality data to identify valuable insights.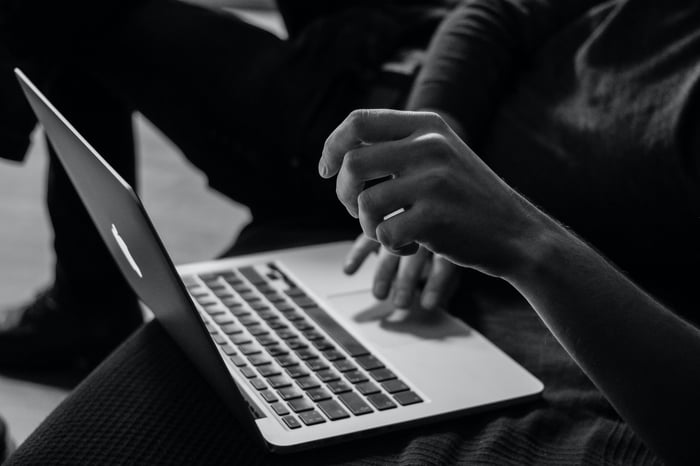 Importance of behavioral data to obtain high-quality data
High-quality behavioral data is produced by people's actions while browsing online. This may include website views, social media interactions, or other activities they carry out.
This behavioral data can be collected from different sources:
Users' electronic devices (whether smartphones, tablets, or computers)
But why is it relevant to master the territory of behavioral data? Using this research method, current data providers are able to deliver crucial information to optimize conversion rates, engagement, and retention, among other KPIs.
In fact, according to the European Society for Opinion and Marketing Research, passive data collection (which behavioral data falls into) accounts for 63% of the global market research industry.
Who typically gets the most out of using this tool?
While everyone can use the data produced using this methodology, some areas in particular benefit the most:
Marketing. Clearly, marketing departments benefit the most from using behavioral data. This is because behavioral data can be combined with other types of data (e.g., transactional and demographic data) to develop more in-depth profiles, enabling a 360-degree view of the consumer.
Furthermore, behavioral data can also help identify customers at risk of being lost vis-à-vis loyal customers.
Data analysts. In the case of analysts, this data helps them extract insights to understand the customer journey.
Customer service. Obtaining high-quality behavioral data usually supports this area to be prepared with the right answers at the right times.
Wakoopa: An innovative solution to obtain high-quality behavioral data
Undoubtedly, understanding your customers' journey is the first step in developing an effective marketing plan to reach them. At Netquest, we have an innovative and useful solution called Wakoopa, which is targeted at those who aim to complete their research with online behavioral data from consumers.
What is Wakoopa and what makes it different?
Wakoopa is a cross-device measurement technology (i.e., it works on smartphones, tablets, and laptops) that aims to passively collect all data on consumers' online activities, with their consent.
In this way, Wakoopa enables fully observing people's digital behavior. What does this mean? It means that it enables knowing even what a person does in applications, thanks to the in-app functionality it offers.
Why has Wakoopa become essential in this new landscape?
Today, classic funnels for understanding consumer journeys have become almost obsolete. It's become clear that the process of making a digital purchase is not as "structured or Cartesian" as it used to be in the offline world, but much more "chaotic" and difficult to predict.
Therefore, it's become practically impossible to measure via traditional research methods based on declared data (e.g., surveys), since it's difficult to imagine a purchasing process that hasn't been impacted by digitalization.
Wakoopa benefits: Answers for unknowns
Thanks to Wakoopa's technology, brands can trust they will find answers to different key questions within their strategies. Some examples are:
Questions related to the experience and duration of the consumer journey
What kind of journey did they have ("playful" or purely transactional)?
How did they explore category X?
Did they go directly to a website?
How did they begin their search?
What touchpoints did they interact with?
What was their previous relationship with the category?
Questions related to the purchasing process
What did they buy?
Did they compare options or products?
How long was the product in the cart?
Questions related to buying motivations

What triggered the purchase decision?
Wakoopa in action: A success story with high-quality data
Recently, Wakoopa conducted a study with more than 10,000 panelists in Spain who were social media users that had made online purchases between December 1 and 31, 2021. The following conclusions were reached as a result of the high-quality data obtained by Wakoopa:
Did you know that 24% of social media users made at least one purchase on one of the top 20 e-commerce sites during that month?
With 35%, Twitch was the social media platform with the highest number of e-commerce shoppers, followed by Pinterest and Twitter.
Of the online purchases made by Spanish Internet users, 60% are made on Amazon, followed by AliExpress and El Corte Inglés, with 11% and 10% respectively.
There are differences between the preferences of each social media platform's users. For example, Twitch users are more inclined to make their purchases on AliExpress or Amazon. Meanwhile, Instagram users are more likely to shop on MediaMarkt or El Corte Inglés.
What about data protection and privacy?
After learning about the reach and benefits of behavioral data—especially the data offered by Wakoopa—you might be wondering about data protection and user privacy. This topic, without a doubt, is extremely relevant today.
Wakoopa operates under a policy of "consent." In other words, our panelists agree to and authorize the collection of their digital behavioral data via their devices. In this way, Wakoopa only collects what consumers are willing to share.
Therefore, we ensure that our clients:
Today, more than ever, consumers' buying journeys are dynamic experiences. This requires a constant effort by brands to develop effective marketing strategies that lead to high-impact results.
At Netquest, we want to help you make decisions based on high-quality data to maximize the results of your marketing efforts. Contact us today to learn about everything you can achieve with Wakoopa and our other solutions!
Share this post